Diet Plan Generator
Tired of trying diet plans that don't work? You should try our diet plan generator! Get a custom diet plan in seconds! No calorie counting and no food logging. With our AI algorithms you are sure to get a plan that works for you!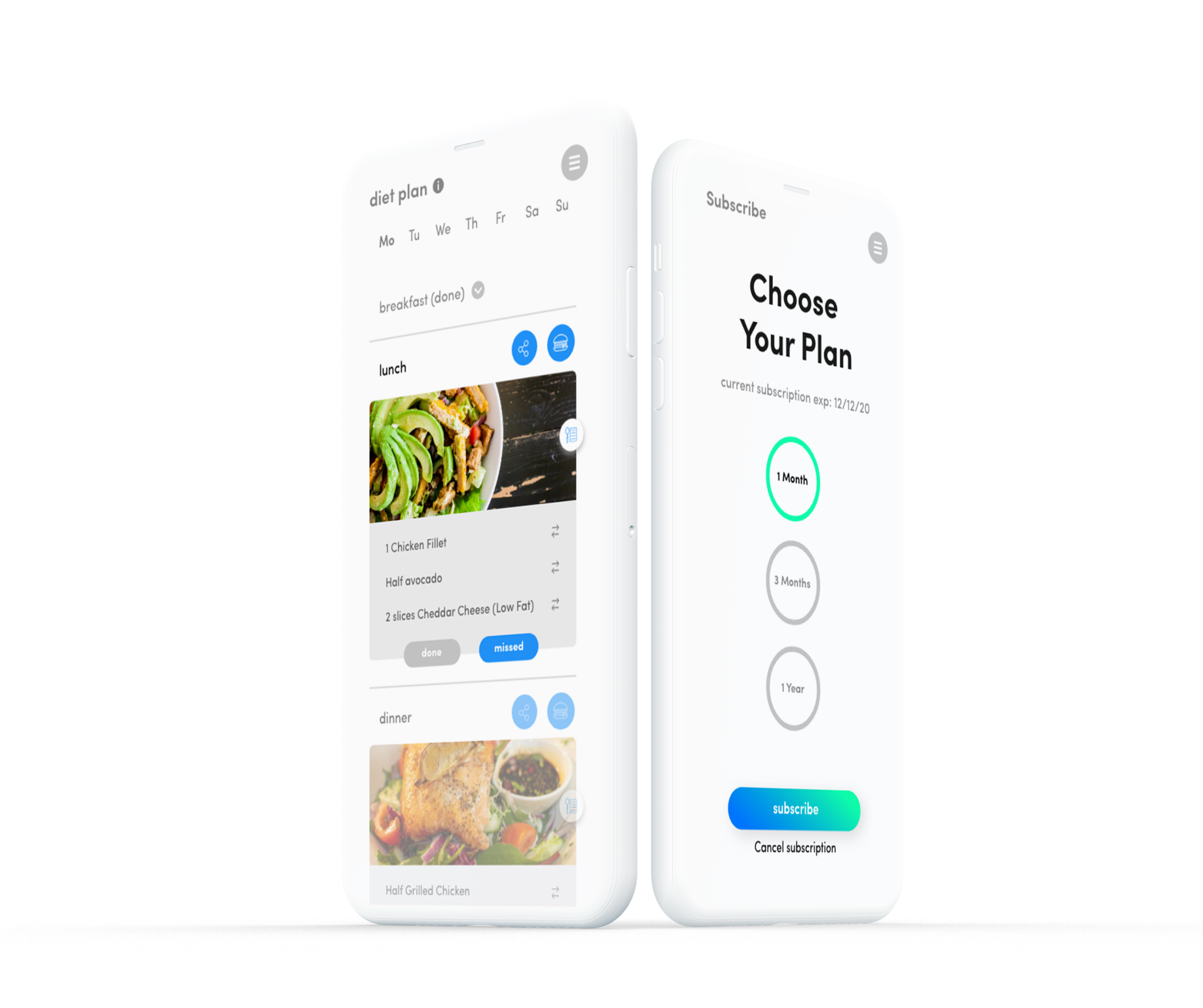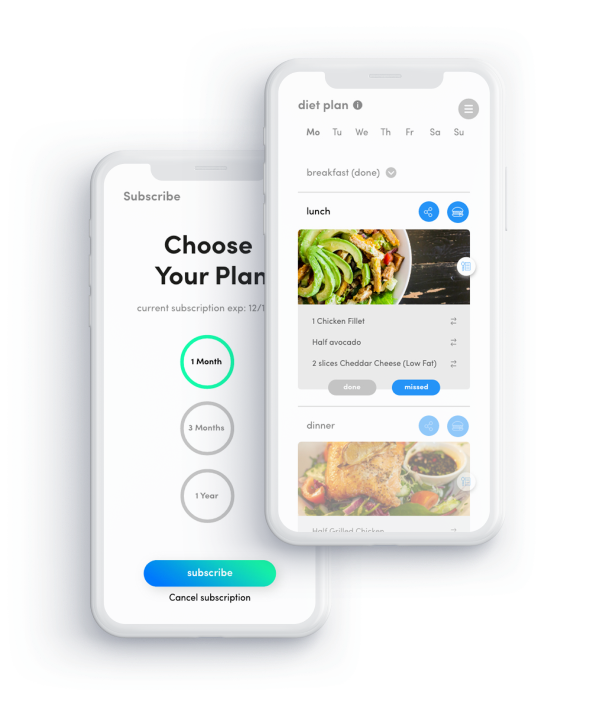 Automatically created diet plans
Calorie counters and diet journals require you to log food all the time, something that is tedious. They also assume that you know what and how much to eat in the first place. With our diet plan generator, we eliminate all the guesswork and hussle needed! Simply enter your diet preferences and our algorithms will crunch out a full diet plan, custom made for you!
Powerful Features Await You
A complete feature set ready to help you
Get A Glimpse At Some Of Our Ground Breaking Features
From AI models that continually improve your diet plans based on your results to one click grocery shopping, we have so many revolutionary features that it is hard to list them all!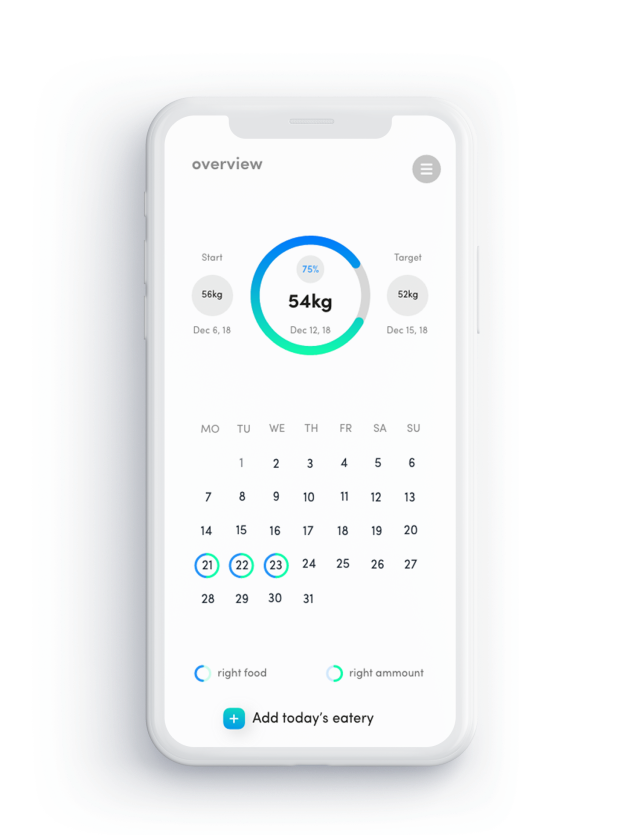 Intelligent
We use AI to infer and continually improve your diet plans. The more the app is used, the better it becomes.
Powerful Design
A really beautiful design created with simplicity in mind.
One-Click Shopping
We choose all the ingredients in the right quantities and get them delivered to your door with one click!
Affordable
Don't waste money on nutritionists or expensive apps that barely work. Use our revolutionary approach instead!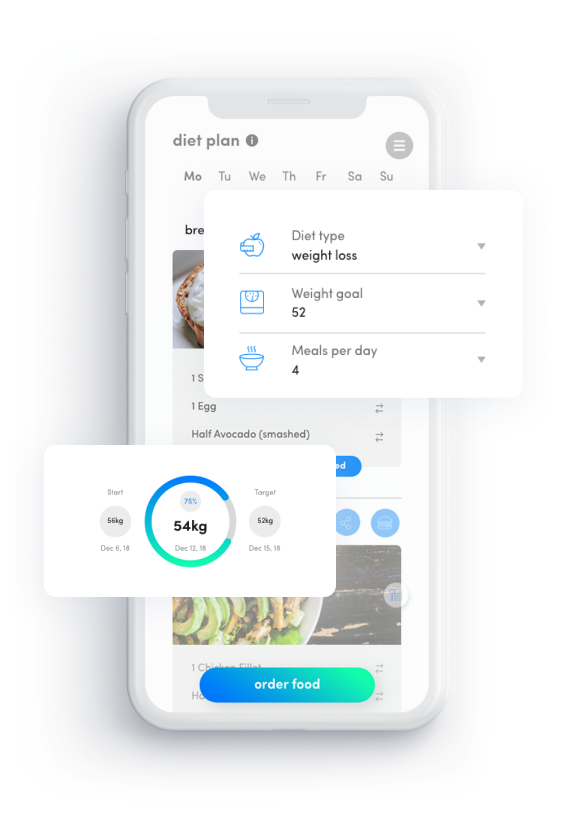 Features you can't miss
Virtual Nutritionist (Chatbot)
Don't waste time waiting to get answers to your questions. Any diet related questions, tips and support you can get instantly from our virtual nutritionist.
Gamification
Dieting has never been easier and more fun. Get digital and real life rewards to celebrate your progress, no matter how small.
Progress Reporting
Get simple to understand reporting that allows you to easily visualise your progress.
Why you should
choose Modo?
We are the world's first diet generator. Our approach and the experience that we offer is completely different than everything else out there.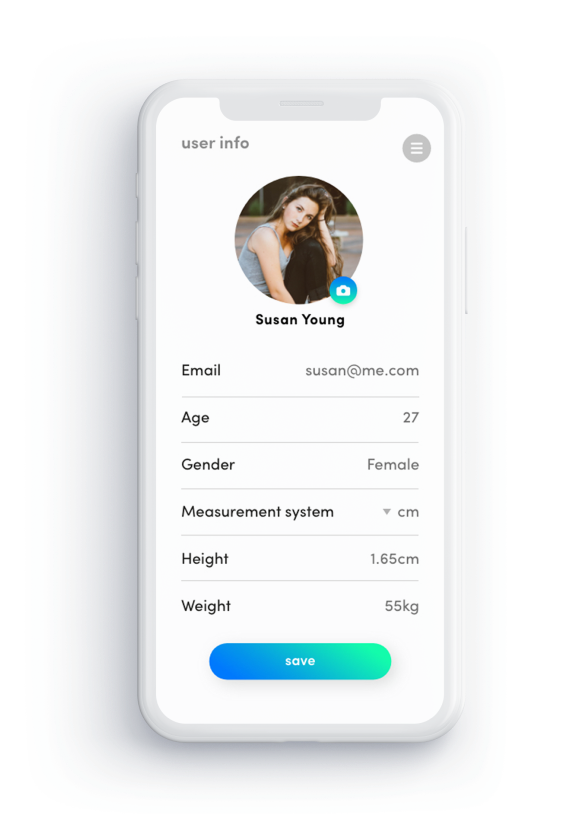 Even more features to help you
Have a look at some more of the unique features that we offer, all specifically designed to make your life easier.
Diet Methods
With Keto, Intermittent Fasting, Carb Cycling and so many others it is easy to feel overwhelmed. But do not worry! We choose the best approach based on your goals, body type and then your progress.
Cheat Meals
Let's face it, we all enjoy a cheat meal from time to time. Now, you can enjoy it guilt free! Enter a cheat meal and we will re-calibrate the diet so that you can keep losing weight.
Restaurants
There are so many restaurants next to us so why lose the opportunity to make them work for us? Get suggestions from nearby restaurants that offer meals that match your goals!
Frequently Asked Questions
Want to know more about our services?
Yes, in a matter of seconds. You simply enter basic information about yourself such as your height and your diet preferences such as the number of meals that you want to consume per day. Then, our algorithms will crunch out a full, personalised and scientifically sound diet plan for you.
Our Artificial Intelligence models are smart enough to identify the right diet method for you and the right time to get on or off it. So, you do not need any special knowledge of diet methods. All you have to do is follow the diet plan and be assured that the algorithms will take care of the rest.
No. We take privacy very seriously and we will never share your data without your explicit consent.
We believe in simple and transparent pricing. For the price of $4.99 per month you get all the features of the app without restrictions. There are no if, no buts and no gotchas. Plain and simple.
Stay tuned
By subscribing with us you will receive right in your inbox all new features and updates.